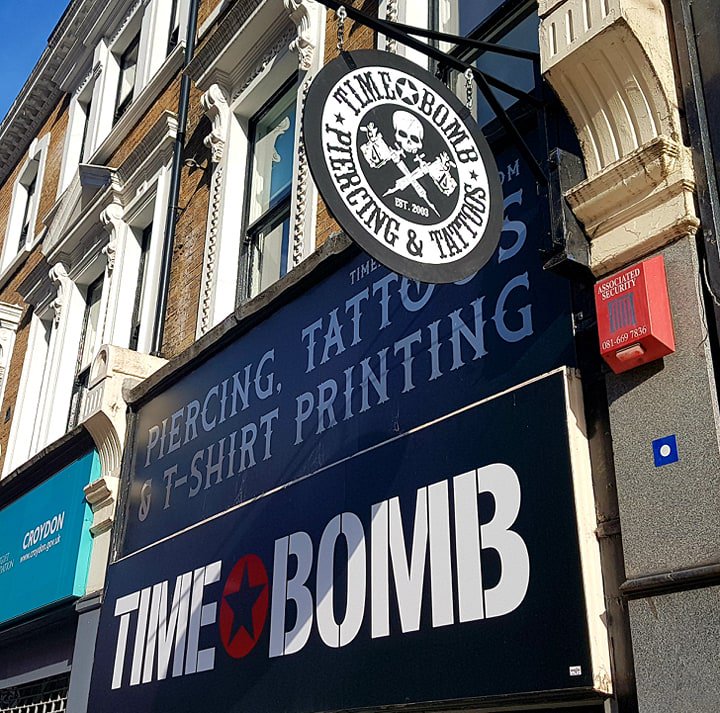 Which Piercing Studios In London Do I Choose?
There are thousands of piercing studios in London so how do you make the right decision of which one is best for you?
Recommendation is probably the best and easiest way of finding a piercing clinic which you will be happy with.
Ask your friends where they have been pierced and enquire how the experience was for them, whether the studio was clean, the piercer made you feel comfortable and relaxed, all the equipment was sterilised and packaged up, surgical gloves are worn, also whether the piercing studio is endorsed and recommended by the local council and how experienced the piercer is.
You don't want a 16 year old on work experience coming near you with a piercing gun (Cl*ire's Acc*****ies?? – On this note, any studios that still use a gun to pierce rather than a needle should be avoided at all costs – see our gun vs needle post)
Piercing Studios in London …
and everywhere else in the UK, has become more and more popular over recent years and new techniques and different styles are coming through all the time. One of the most popular piercings of 2012 are dermal anchors (micro dermals).
These are a single point piercing performed with a biopsy punch and have proved to be more popular and have taken over from surface piercings for several reasons – they rarely grow out or reject which is a common problem for surface piercings especially at the nape of the neck, hip or wrist areas – You can also change the tops of dermals to gems, funky shapes (stars) etc and single point piercings can be applied to virtually anywhere on your body. Ask your body piercer about advantages of dermal anchors for more advice.
New Piercing studios in London
Piercing studios in London have sprung up in ost suburbs, but always make sure you are happy and comfortable with the studio and the team before getting pierced.
Thanks for reading about piercing studios in london and the surrounding areas, We hope to see you soon at Timebomb piercing:)